This outfit is the result of one of those lazy days, when you're lying down in the sofa doing nothing and your mum proposes you to go to the Shopping Center. Just tie up your hair and wear the first to clothes you see in your closet (or desk...). It was exactly like this.
So when my mum told me that I looked pretty, I was quite surprised, but after all, I must admitted, that I kind of like it. What do you think? ;)
While doing photos, my beautiful cat, Rufus, came with us. I could'nt resist playing with him!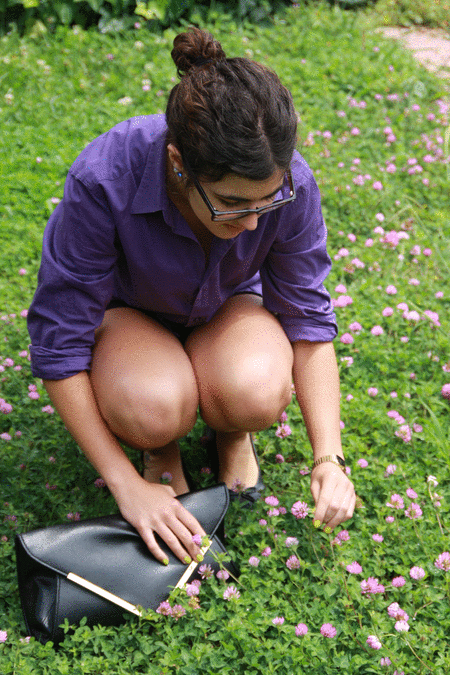 "I'm not a kiwi" nailpolsih from H&M